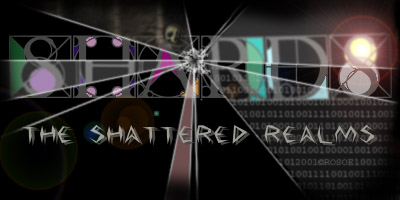 ---
Welcome to Shards: The Shattered Realms! We are a role-play chat community that features a multitude of genres and styles of RP. Whether you enjoy superhero, fantasy, modern or even science fiction settings, you can find something to engage your imagination. Our focus here is on play by chat, with the twist that we are built to favor slower play and more detailed writing. If you love to write and love to RP, you will love Shards.

We believe Shards is unlike anything else on the Internet. Our passion for RP is only matched by our passion for freedom. As a result, Shards places no restrictions on the genre or system of role-play you use. In fact, you are free to create your very own realm here. Moreover, your rooms do not stand alone (unless you want them too!). You can link them to any other rooms you wish and mash up RP genres to your heart's content! We truly believe it is this freedom which sets Shards apart. But don't take our word for it. Come see for yourself!
---
New to Shards? Please read the Newbies Guide before registering.
Please see our documentation for more in depth explanations and tutorials.
---
Free registration is required to use Shards: The Shattered Realms. Click here to register.

---
| | |
| --- | --- |
| 6970 citizens have registered with Shards. | We currently feature 4558 citizen owned territories in Shards. |
---

Shards: The Shattered Realms site text and engine ©1999-2023 Chris Wyman all rights reserved
Individual characters, settings and posts are the copyright of their respective creators.
Acceptable Use Policy Mission Statement Privacy Policy